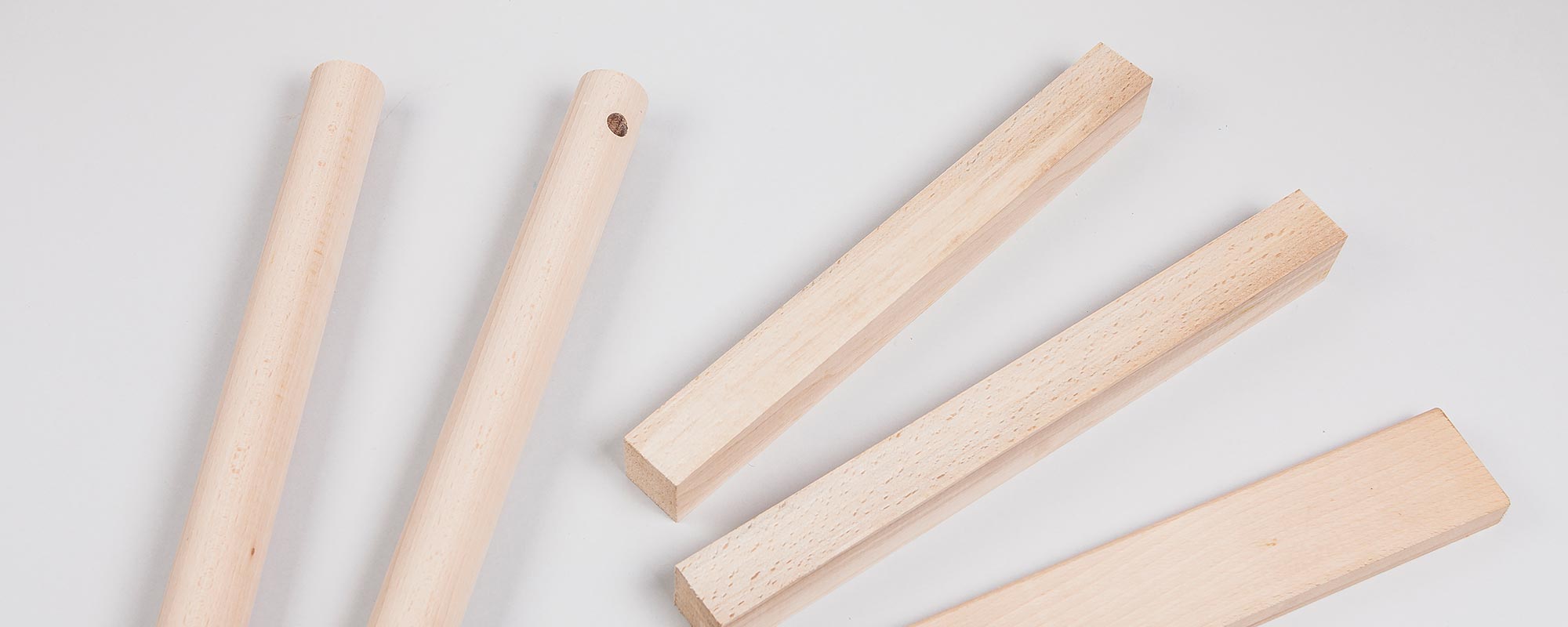 Special processing
The nobility of a warm material like wood and the essentiality of our products is the perfect combination to enrich the furniture, architecture and design sector.
We take care of the realization of drawn wooden, round, square and shaped for every need.
We create temples of various length (up to a maximum of 3, 5 m) that are used as furnishing accessories: curtain rods, handrails, gyms, and much more.
We use woods that have by their nature the characteristics of strength and flexibility: beech, ash and poplar.