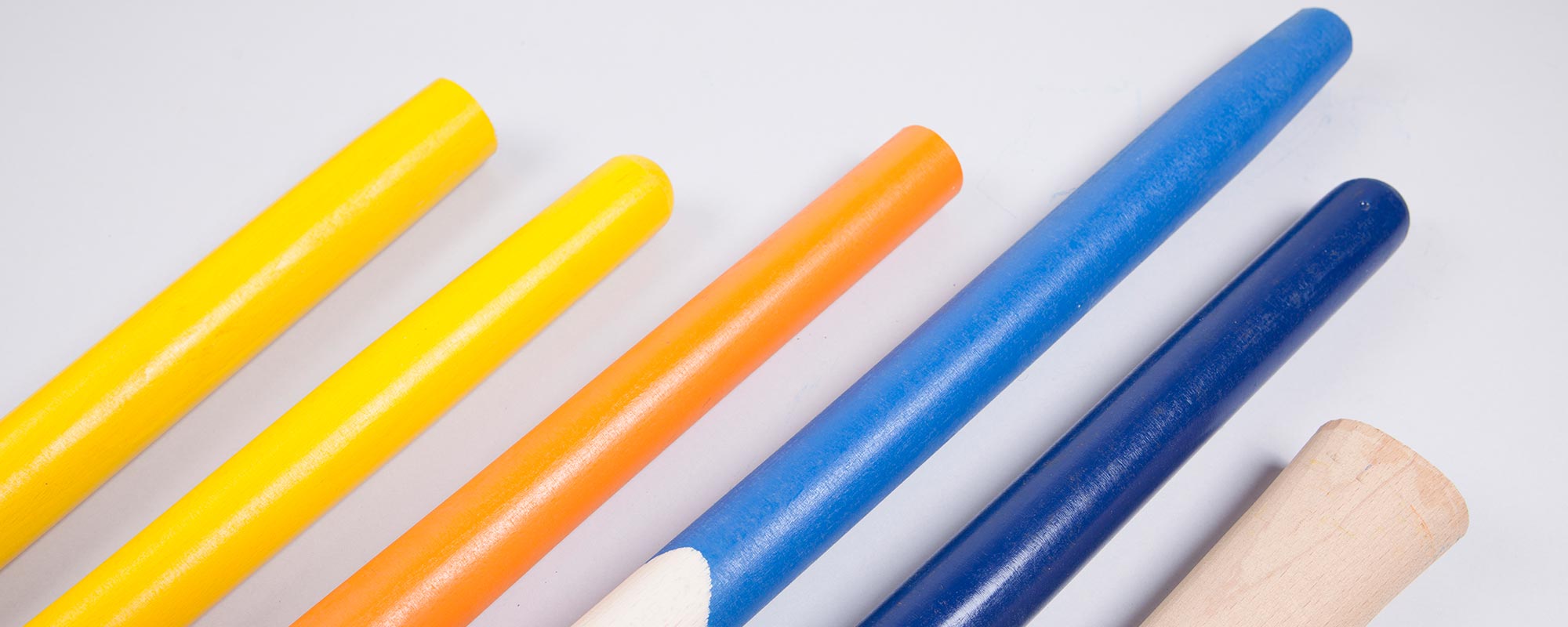 Handles for construction tools
We use the most resistant and flexible woods such as beech, ash or poplar. They can be made straight with a diameter between 18 and 50 mm, or shaped with a diameter from 16 to 50 mm, or oval. They have a variable length from 200 to 1800 mm. On request the processing can be rounded head with or without hole, ends with hoe eye or cone. Smooth finish, varnished transparent or walnut, lacquered in any color.
Customization:
The handles, on request, can be customized with the company logo and with plastic caps, metal hooks or screws.
Applications:
bat
hoe
pickaxe
ax
shovel
shovel